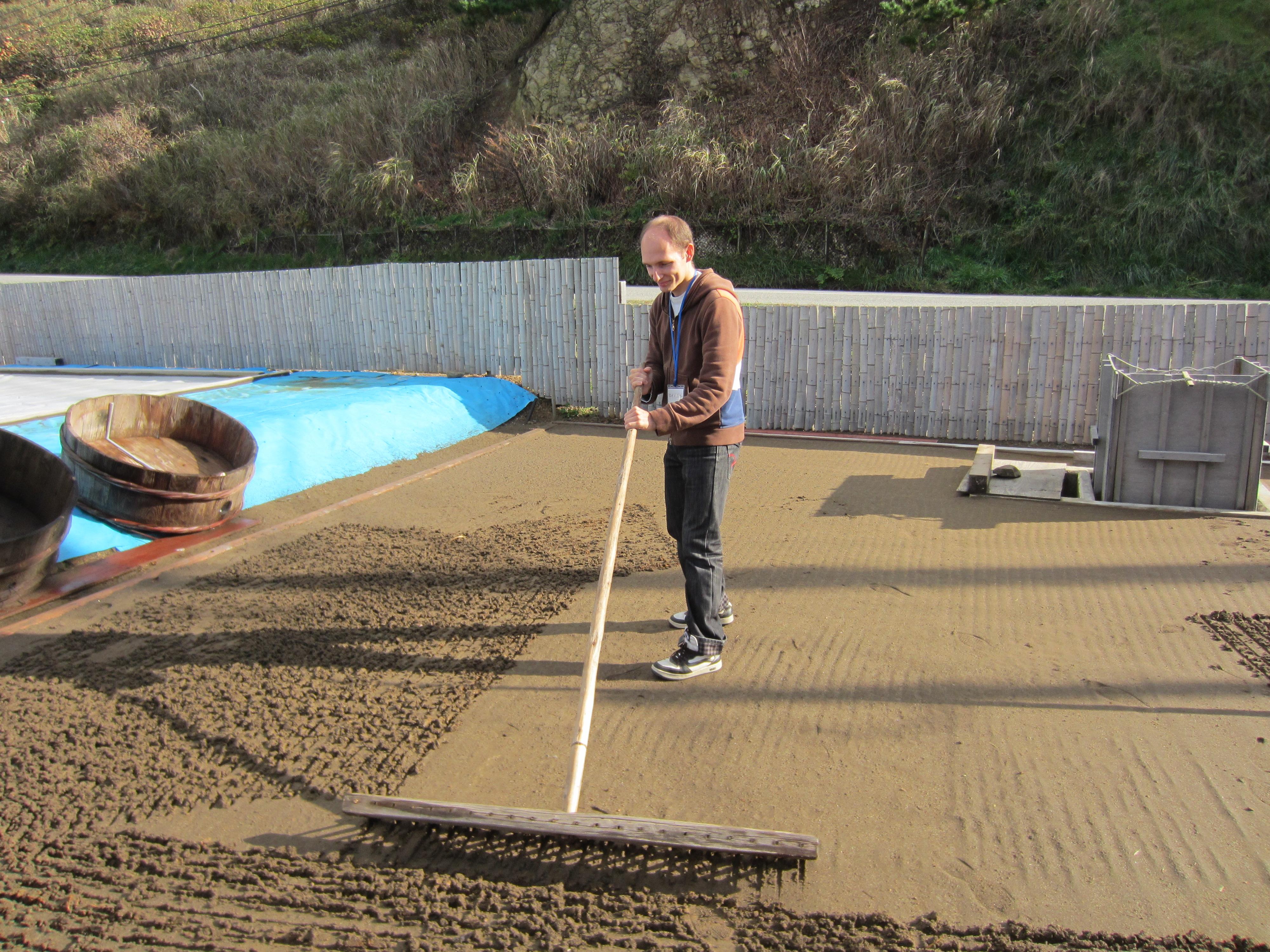 Hello!

I'm an exchange student from Heinrich-Heine-University Düsseldorf (Germany), studying at Kanazawa University right now.

| | |
| --- | --- |
| | Spectacular view from the ruins of Nanao castle |
| | | | |
| --- | --- | --- | --- |
| | CATEGORIES: | Trip,Sight-seeing,Culture,History | 2011/11/13 21:11 |
Still early in the morning on the second day of our tour, we went to see the ruins of Nanao castle. Most of the way we went by bus, but there is a beautiful hiking track, too. It has been raining during the night, but luckily for us the rain stopped in the morning. From the parking lot it took us about 10 minutes to get to the top of what remains from Nanao castle.

I did not realize the breathtaking view behind me, before I was on the very top. From the top of the castle ruins you have an excellent view over the Nanao bay and Notojima island. The ruins of Nanao castle mainly consist of the former walls, but you get an idea of how the castle looked like centuries ago. Although only ruins remain, Nanao castle is supposed to be one of Japan's hundred famous castles. One reason might be the amazing view over Nanao city and Nanao bay. The fact that the castle has been built on top of a mountain is also very impressive.

If you are interested in the history of the castle, there is also a museum at the feet of the mountain on which the castle was built. The museum not only shows the history of Nanao castle, it also has some swords and other remains from the era the castle was built. If you are visiting Nanao city or the Notojima island, you may also stop by the ruins of Nanao castle and enjoy the wonderful sight!

| | | | | |
| --- | --- | --- | --- | --- |
| | | | | |