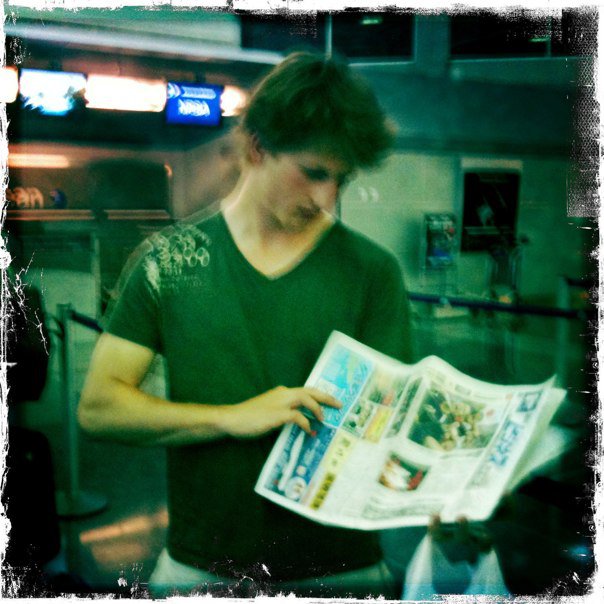 Still studying, travelling and enjoying life. Let it never turn for the worse.

| | |
| --- | --- |
| | Kami Tokikunike 上時国家 |
| | | | |
| --- | --- | --- | --- |
| | CATEGORIES: | Trip,Sight-seeing,Culture,History | 2011/11/18 14:59 |
Arriving at Kami Tokikunike one pulls into a small car park at the foot of the slope leading up to the building. Set in a small enclosure behind a row of impressive pine trees it is difficult at first to see, but on climbing the short slope and entering the enclosure the building itself comes into view. It is a remarkable building, and evidently has been standing for many many years. With moss growing across it's great thatched roof leading down to an intricately decorated entrance it is hard to understand why so few have heard of it.

After the ancient war between the two most powerful families, the Taira and Minamoto clans, near the end of the 12th Century, the life of one member of the Taira clan was spared as he had protected one of Japan's three sacred treasures. Taira Tokitada was however exiled to the Noto peninsula. Through hard work however he turned his fate around and made the most of his new locality, and his son Taira Tokikuni built the Tokikunike as a house for the family. From this point on they also adopted the name Tokikuni as the family name in place of Taira so as to distance themselves from the then recent wars.
Inside the carvings and decorations of the rooms are still in an amazingly good condition, and are truly a pleasure to look at. And not just inside. Shortly after entering one is then afforded a look out onto the gardens where a pond has been maintained in the shape of the Japanese character for heart, Kokoro/心.

Moving on through the house each new room provides a host of new treasures and old furnishings that appeal to both the eye and the mind, and provide a detailed insight into various aspects of life in the earlier years of Japan. It was a real pleasure to have been able to visit such a magnificent place, and should be a point in the mind of anyone who would visit Ishikawa prefecture.


| | | | | |
| --- | --- | --- | --- | --- |
| | | | | |