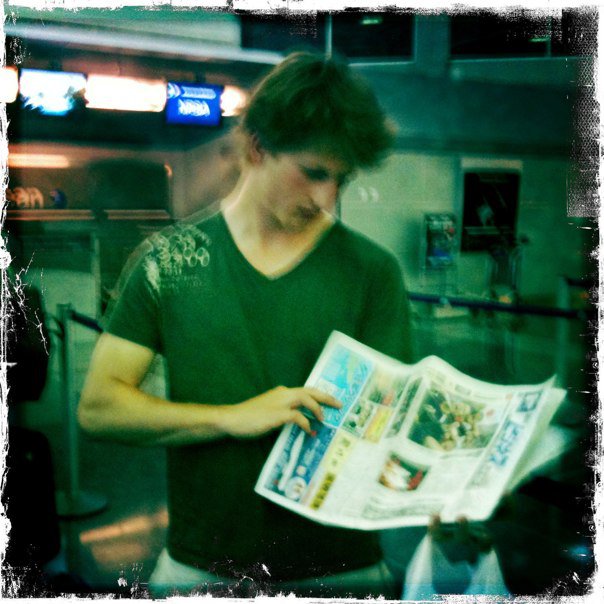 Still studying, travelling and enjoying life. Let it never turn for the worse.

| | |
| --- | --- |
| | Local Crafts in Nanano City |
| | | | |
| --- | --- | --- | --- |
| | CATEGORIES: | Trip,Sight-seeing,Culture,History,Shopping | 2011/11/18 15:30 |
Along the road named "ipponsugi doori" in Nanano city one can find a remarkable number of traditional crafts still at work in traditional settings. Some buildings dating back to when telephones were still rare (one building still has it's old sign with the telephone number "3") the artisans of Nanano still produce their wares in the simplest of manners. I was lucky enough to see three of these shops frm the inside.

First was a small shop, no larger than an average room, where an old man still produces Matcha tea by hand. Matcha, a powdered green tea, has been drunk in Japan for centuries, and is the central object in the Tea Ceremony for which Japan is famous the world over. While most of Japan's Matcha is now made in machines, here one man works throughout the day turning a traditional stone grinding wheel in his lap, the same as has been used for nearly one thousand years. One hours hard work yields less than 20g of powdered tea, and yet this tradition is still preserved. The man maintains that while it takes more time, producing the tea in this way maintains the flavour of the leaf to a far greater extent.

Opposite this small shop is a shop that still hand produces Soy Sauce. Japanese soy sauce has a much smoother, rounder flavour than it's chinese companion, and inside the old wooden building they still use nothing but natural ingredients and hard labour to create the finest product. From fermenting the mixture in wooden trays to the still well maintained mechanical press that squeezes the sauce from the lees to leaving it to mature naturally in huge wooden barrels for 2 years or more, the finished sauce has such a pure flavour that one wonders why they ever stopped using these methods.

Lastly I was lucky enough to visit a shop that specialises in traditional Japanese Buddhist altars. The Butsudan is an essential part of a japanese traditional household, and those that are produced here in Nanano city are of an astonishingly high quality. Due to it's situation in the heart of the production areas of both Japanese laquerware and Gold Leaf the altars are magnificently decked out in the blacks and spectacular gold and silver. Again, to see such things still being produced by hand to such a degree of excellence in a world that more and more is losing touch with anything other than machine centred manufacture was more special than words can convey. Had I been able I would have stayed and never left, and i feel that any visitor to this area would soon see why.


| | | | | |
| --- | --- | --- | --- | --- |
| | | | | |